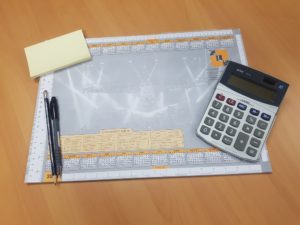 At GLS we believe it's not just about the equipment, it's actually mostly about the people.
Good people are essential to any business.
Great people are born from good people with a bit of investment in training aswell.
Investing in people is something we try to encourage and champion at GLS – to that end we have classroom training facilities available for a variety of different training courses that we run throughout the year, not all of them technical either! The menu is ever changing…..so keep in touch, or keeping checking back on our training pages to see what's coming up.
GLS – Offering more than just lighting.
BS7909 C Course (2 days)
BS7909:2011 Temporary Electrical Systems (Part C) (Incl. 18th edition amendments)
This course deals with the requirements of BS7909: 2011 – The Code of Practice for the creation and operation of Temporary Electrical Systems for Entertainment and Related Purposes.
BS7909 is used in a huge range of events beyond the scope of the IEE Regulations.
The Standard outlines the necessary management arrangements and the required range of electrical supplies, heavy-duty flexible cables and portable distribution units needed.
The systems used range from very simple to highly complex and the Standard gives recommendations for all temporary electrical systems.
Key Benefits
To provide a knowledge and understanding of BS7909: 2011 – The Code of Practice for the creation and operation of Temporary Electrical Systems for Entertainment and Related Purposes.
Candidate Suitability
The course is intended for all those involved in the Design, installation testing and verification of temporary electrical systems that are required to comply with BS7909 and are required to be the Competent and responsible person.
Previous experience and an understanding of BS7671 is necessary to gain maximum benefit from this course.
Qualification in BS7671, 17th or 18th edition would be an advantage but not essential.
Course Outcome/Qualification
Candidates who successfully complete this course will be able to:
Define aspects of the British Standard
Identify and locate issues in existing systems
Describe and discuss problem solving and future plans with colleagues in relation to the standard
Choose equipment suitable for purpose
Make informed cable choice
Design, install, test, verify and certify a temporary electrical system to the standard required
On successful completion the learner will receive a certificate in the Requirements for Temporary Electrical Installations (BS7909:2011) in the elements listed in the syllabus, accredited by PM training/The Academy for Theatre Arts.
Please email: Training@glslighting.com for more information, syllabus elements, and upcoming dates.
The current price for this course can be found on our home page.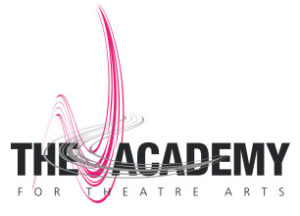 Visualisation suite
GLS has a fully operational visualisation suite recently upgraded with Depence² and available for hire to make your life easier / avoid you having to spend hours and hours in a cold empty space pre-programming your show. Instead, have a warm, cosy environment where you can programme to your heart's content and also have some human interaction when you need 5 mins. Equally, use this facility to create visualisations for your customers in order to sell them Your Show, Your Look, or even Their Brand.
For customers taking tours from GLS – we'll throw in the use of the suite for free to make your life even easier when working with us!
….and of course, there is always the ever welcome cup of tea , or espresso machine to keep you going !
Mental Health First Aid Course
Mental Health Awareness is something that is beginning to reach the focus in every walk of life and across businesses of all varieties. We are very excited to be introducing the internationally recognised MHFA courses to our training opportunities at GLS. Please drop us a line at Training@glslighting.com to express your interest.
Mental Health First Aid teaches managers and staff (translated into touring speak: Crew bosses, Site Managers, Freelancers) how to spot signs and symptoms of common mental health issues, provide non-judgemental support and reassurance, and guide a person to seek professional support they may need to recover.
Workplace mental health training has been proven to make a lasting difference in people's knowledge and confidence around mental health. Thanks to the development of mental health first aid training courses, responsible employers now have an opportunity to address the key issue of ignorance about mental health in the workplace.
We are very excited to say we are now able to offer the MHFA Two Day – Mental Health First Aider course: a practical skills and awareness course designed to give you
− A deeper understanding of mental health and the factors that can affect people's well being, including your own.
− Practical skills to spot the triggers and signs of mental health issues.
− Confidence to step in, reassure and support a person in distress − Enhanced interpersonal skills such as non-judgmental listening.
− Knowledge to help someone recover their health by guiding them to appropriate support.
When you complete your course you will get a certificate of attendance and an MHFA manual to keep and refer to whenever you need it.
The current price for this course can be found on our home page.
Are you an individual member of the Production Services Association?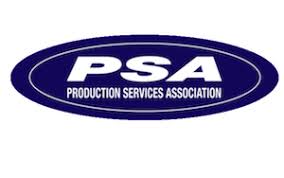 If so – you may be able to claim back some funding towards this MHFA 2 day course – so make sure you get in touch directly with the PSA to find out more !
EDIT:
Unfortunately we can only run this course if we have 8 candidates minimum – given the course relies heavily practical/workshop style activities and discussion.
GLS have now also teamed up with Music Support who are able to offer individual places on their courses (should they not be available at GLS) for a cost of £300+VAT per person. Give us a shout , and we will put you in touch! Again, if you are an individual PSA member, there is funding available that will potentially cover the Music Support course cost!
Emergency First Response first aid Course
First Aid is something we should all have skills and training in……we all have knocks and bangs, and we are all prone to accidents, equally fate can throw some curve balls at us. In our industry, those accidents (and curve balls) can be a lot bigger and hurt a lot more. One day of your life on an Emergency First Response Course really could help save someone else's life ……and if that someone was you – you'd be glad someone took one day out of their time I'm sure.
This wont make you a doctor or nurse overnight, but it might make the difference between somone living to fight another day.
Details will go up just as soon as we have pinned them down……so watch this space too!
If you are interested, email Training@glslighting.com and we'll keep you updated.